Welcome to VPR Pharmacy, your internet-only community pharmacy where we believe in providing a personal service in a virtual world.
We are experts in prescriptions and have excellent supplier networks to ensure you get your prescriptions as soon as possible, including any Specials (unlicensed medicines) your GP or Secondary Care Specialist may have prescribed for you.
We deal with NHS, repeat and private prescriptions via our internet pharmacy.
VPR Pharmacy is run by UK-registered pharmacists and we operate to the highest professional standards. We are a registered internet (mail order) pharmacy with the GPhC and we hold an NHS pharmacy contract.
Hassle Free Repeat Prescriptions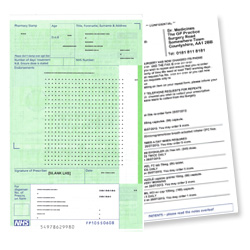 VPR Pharmacy takes the hassle out of managing the repeat prescription process.
Order by phone on 0208 481 9726
or use our Online Repeat Prescription Manager.
We will liaise with your local GP and prepare the medicines you require.